Reviews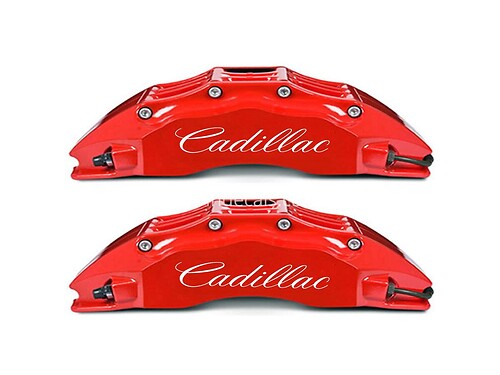 Maxime C.
Recently bought you Cadillac brake caliper decals. SupDec is the best car sticker shop I've seen! I buy from you for the third decal and still satisfied with the quality! I like everything, buy stickers here.
Worldwide market doesn't stand still, but it always develops. So concern "Cadillac" plays one of the main roles in the global market. It is a strong competitor among other huge concerns or brands. This company has own interesting story. The founders and their descendants have been received a lot of prices and remunerations. A company has own slogan: "Life, liberty and the pursuit." It is connected with United States Declaration of Independence.
 In our marketplace we offer you a great deal to buy a Cadillac decals, which helps you and your car become a really personhood. In Supdec Graphix you will find a long catalogue with different suggestions proposed by our store.